I meant to post this yesterday, during the Chinese Autumn Festival, however...."god's chosen race" decided to strike at my Wi-Fi.
I hope our Chinese and Asian brethren had a great Mid-Autumn Festival, it, other than Chinese New Year, is one of the most important feasts of Chinese culture.

OG post: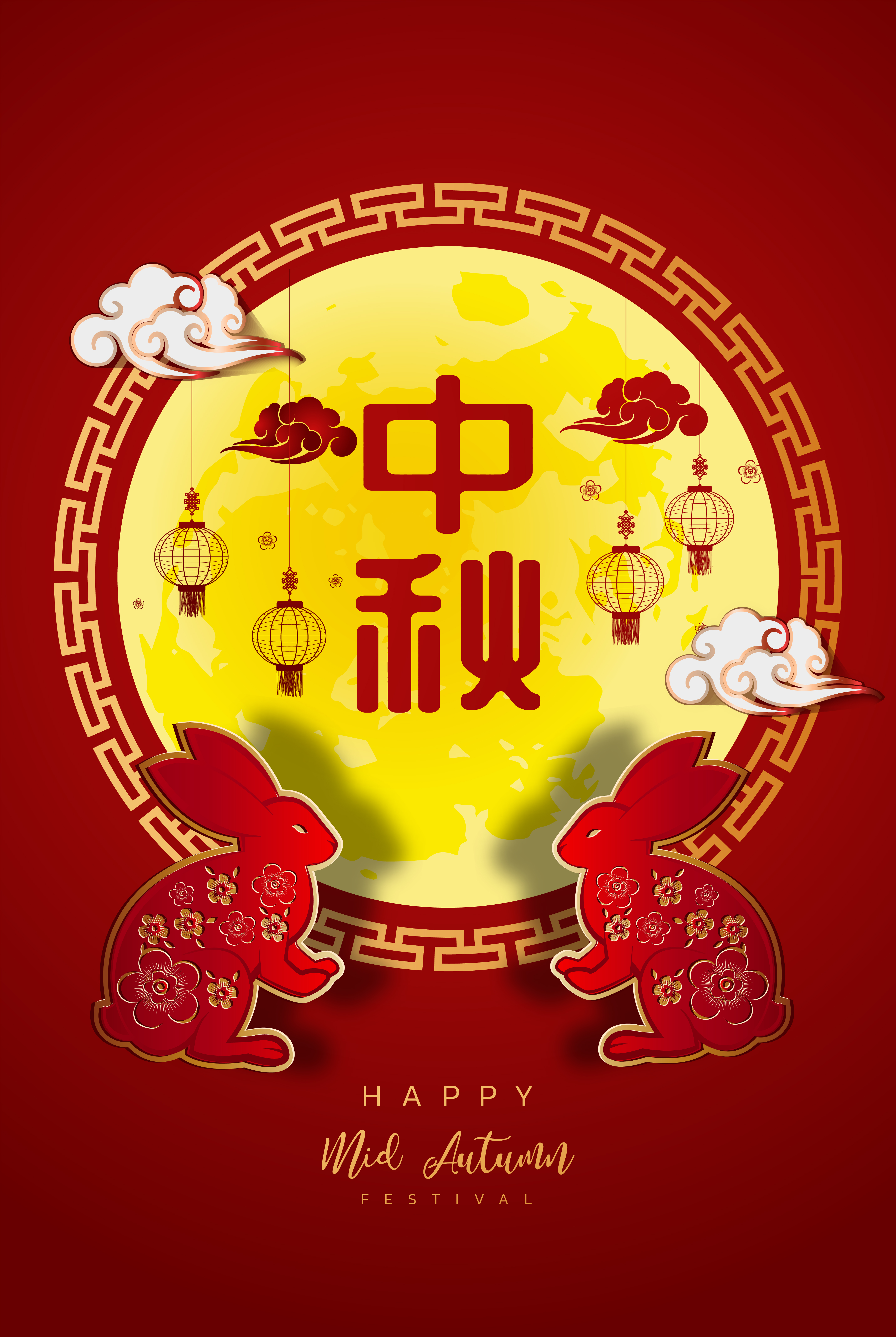 I'm not Chinese, had the blessing of having a Chinese store near me that sells moon cakes Those things are music in my mouth, as I have had the blessing of being very well-acquainted with Traditional Chinese food, and not stuck with Panda Express or MSG buffet BS.
Point is, this post is here to remind the Chinese, the Asians, and all the Great Gentiles that the SS community deeply cares about you, not just Whites, but all Gentiles, and knows your plight!
For those not familiar, the Mid-Autumn Festival is a full moon harvest festival (dedicated to the moon Goddess Chang'e in the case of the Chinese), as these types of feasts are quite common with Gentiles who live in countries with all four seasons. In the White nations, many of our ancient fall harvest feasts coalesced into what we call Thanksgiving, which is what the Chinese Mid-Autumn Festival essentially is. It is also celebrated under different names, and traditions in Japan, Korea and Southeast Asia.
Heck, in Vietnam, the occultism is more prevelant.
As Chinese and Southeast Asian families get together (or attempt to in Red China), enjoy their Moon Cakes, their good food, and their lanterns, I wish our Chinese and Southeast Asian brethren, a VERY Happy Lunar Festival, and do pray that Satan protects Taiwan from getting swallowed by the Red North, better yet.....the the CPC is overthrown so all of China can advance.
The atheists communists wanna remove the Goddess from it, but I must thank Satan and the Gods that are still rag-tag rural communities in China celebrating Chinese religious the Traditional way.
The Chinese are truly one of the most gifted civilizations, and in my opinion, are the only race that has countered the Whites in terms of advancement, golden age in arts and culture, and spirituality and is proudly shows off their Dragon, Satanic and Pagan veneration through almost all of their arts - including their food, their clothing, dances, lifestyle, showing that like all great Gentiles, they are a proud Satanic civilization and culture! This is why the Jews were relentless to turn 98% of China (the mainland) into a communist hellhole, just like they've done with the Whites via Christianity or Atheism.
In spite of this, you can find entire rich complexes of temples and palaces, surviving works of literature and written language, from all various sorts of dynasties and ages in Imperial Chinese history. I'm surprised the CPC hasn't destroyed them all, but that's a good thing. Guns, rocket technology, naval technology and so many others were invented by Chinese - who discovered the archipelagic nations of Southeast Asia even before the Europeans did. Hitler had nothing but deep admiration for the Chinese and Asians, if I recall - he even had monks help him develop Nazi occulitsm.
So many meditations and traditional herbal knowledge also came from China, as many of our SS even practice Traditional Chinese (as well as Traditional Indian) medicine.
They are the "Greece" or the "Rome" of the East, and their culture has spread far-beyond just the Chinese mainland (and neighboring Japan and Korea), as many Southeast Asians, such as the Vietnamese, the Thai, the Laos, are all heavily Chinese-influenced, despite Jewish attempts to erase Chinese influence in Southeast Asia.
The Communists wanna make the Chinese a degenerate and hopeless race with their slave labor, "fake and cheap shit" industry, and it pains me to see that many Westerners are starting to see them that way.
Under the graces of Satan, and Tian (Beelzebeb) - THIS WILL END.
The Legend of Moon Cakes (and the key to resistance):
If there's one thing that the Chinese are geniuses at, is hiding and coding their messages, and there's many on here who have asked about trying to get JoS spread in heavily-censored Red China, their "red" (communism), not the Satanic traditional red of Satan and Traditional Chinese religion.
Legend has it that moon cakes were used by the Chinese rebels to overthrow the Yuan emperors. Workers of the company SHEIN are using this same tactic to write messages of help on clothing tags.
Given Red China's ultra-censorship of the internet, I feel like this could be a great key for fellow Chinese Satanists to spread the messages, not to awaken, but RE-awaken the Chinese people and return them under the graceful arms of Tian (Beelzebub), and become the Becoming of Hope in the East. Of course, we wanna turn them to Satan, but Satan chose Beelzebub to by their overall Demon/God. The Mongols and Turkic peoples, fellow Asiatic races too, worshiped Beelzebub as Tengri. I'm not sure what the Chinese name for Satan is, perhaps it'll be for the Chinese to discover that.
China and America can be friends, and not enemies - but not under kike rule. You've seen what they done between America and Russia, heck - with Russia and Ukraine. The Chinese stopped advancing when the Jesuits and kike filth stepped into there. Their Boxer Rebellion tried to rid China of this filth, unfortunately, the kikes got their revenge via Mao ZeDUNG. Japan tried to rid their country of Jesuit filth, they got nuked. But the JoS is here to pick up on where our Satanic and Pagan forefathers left off, or failed.
Dear China, TAKE BACK YOUR NATION from them, YOU MUST.
Sadly, from what I've seen - the Jew wants the Chinese, Japanese, Koreans and Southeast Asians to all hate each other, and it's been done through Chinese Kike Jinping and the entire South China Sea and North/South Korea debacle.
South Korea may not be "Communist" per say, but it too, has been robbed of its connection to the Gods as the Jesuits have a strong, strong hold on South Korea, most "religious South Koreans" are unfortunately, Catholic. I been to South Korea myself, take out Catholicism and Atheism, it is as beautiful as China and Japan, with beautiful gardens and temples.
The degeneration of the Asiatic peoples........
With Satan and the Gods, and ONLY Satan and the Gods, THIS WILL END.
Jewhovah will not save you.
Hail Satan! Hail Tian (Beelzebub)! Hail Chang'e!